08.23.2009
PM8:02
konbachiwa.
burger bento.
why is it that i'm so attracted to it ne.
when i had to choose between a fish bento and this
no way would i choose fish.
cheeseburger bento.
ikuta toma always eat this only
hungry for comments & they are love!
please write it in the cbox located at the sidebar <===
ahh! it's been a long time since he mentioned Toma!
tomapi love!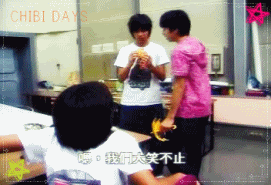 just nice, i found a gif with them sharing a burger..
hehe..
somehow, it looks like a cheeseburger~~!?
:D
aww~
actual posting:-
date: 09.01.2009
time: PM10.40