words in
purple
are words which YAMAPI-dear typed in english ^^
05.20.2009
PM7:40
こんばちわ
finally it's done.
i tried cooking ramen.
i've put spicy mustard into it
it was so super delicious!
masissoyo!
(fyi: delicious in korean)
changing the topic
recently i've been watching anime and many others online
hungry for comments & they are love!
please write it in the cbox located at the sidebar <===
as a promise to zhou2 who wrote in my tagboard that she wants prodai jingle..
i went to search for it
and here is what i'd found..
this soundtrack is oh so nice..
you got to dl it to listen!!
i'm telling ya, scenes from the drama will start gushing out of your mind ;)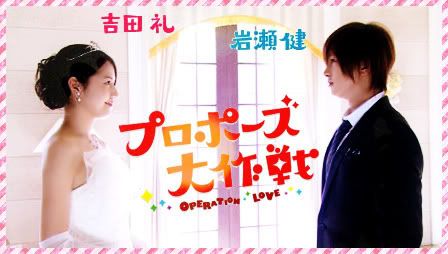 Tracklist:
01) Rising Road ~ Main Theme
02) Honey Cheese
03) Yume Oi Runner
04) Rainy Man
05) Sasayakana Negai
06) Hallelujah Flash
07) Samayou Kokoro
08) Soremo Mata Seishun
09) Sugar
10) Kibou
11) My Way ~ Gorioshi My Way
12) Sepia no Kyouspamsu
13) Ebi Fry
14) Da da Double Chance!
15) Sunao na Kimochi
16) Koi no Daisakusen
17) Ame Agari
18) Aspama Harerukana ~ Piana & String Ver.
click here to get the complete file

however, you are require to use 7-Zip File Manager to rip open this file..
simply go here to dl the .exe file and you will be ready to rip it!!
prodai ost file is credited to relax-alfahime @ blogspot