words in
purple
are words which YAMAPI-dear typed in english ^^
07.09.2009
PM3:31
konbachiwa!
so sorry that i didn't manage to update my nikki yesterday.

today is 『
BUZZER BEAT
~Gakeppuchi no Hero~』's first screening press conference.
かんせいひろうししゃかい。
(kan sei hiroshi sha kai )
カンセイヒロウシシャカイ。
(*take note: two ways of writing the title for this press conference..1st in hiragana while the 2nd one is in katakana)
it feels like a tongue twister.
but no matter what, it doesn't matter
i read
FAN
letters today.
it makes me feel so good that i'm all excited.
thanks to fans who sent me the letters!
by the way, in today's
mail
world
being able to send out letters is really a very good thing!
to write essay using one's hand,
and maybe because it uses one's hand to write, that's why the word letter
(in jap: 手紙; tegami)
, the word hand is in it
ah? feel like i've just said something very good
maa, never mind!
see you again tomorrow
hungry for comments & they are love!
please write it in the cbox located at the sidebar <===
here's a news report on this Buzzer Beat first screening press conference:

yamapi was super happy and bubbly yesterday..
maybe that explains why his nikki for yesterday was a bit

off??
by the way..
is he trying to hint us on his new weider-in jelly CM??
subconsciously but intentionally promoting weider-in jelly drinks..
what a professional ambassador x)
hehes..:

iya~ personally i think the CM has a calming effect on me x)
feel so refresh and energetic now!

and read this super cute magazine interview from Nikkei Entertainment
(credit to yamapi-blue @ LJ)
Question: What made you happy recently?
Answer: Foreign fans said to me, "You're a SUPERSTAR!"
Question: Name a recent movie you saw?
Answer: Doctor Doolittle 3. It has relatively simple English. I can learn English while watching.
Question: Where do you want to travel to?
Answer: New York
and yamapi-dear even mentioned Justin Timberlake's "Dead and Gone" as one of the recent songs/videos he's been watching..



cool~
Dr. Dolittle 3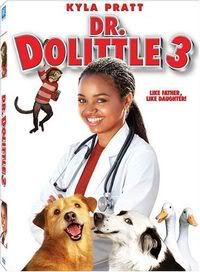 LOL!!!!!!!!!!!!!!!!!!!!!!!!!!!!!!!!!!!!!!!!!!!!!!!!!!
i couldn't stop laughing while i was reading this translated article..
imagine..a 24 year old guy, sitting on his comfy sofa, watching some kiddie movie
hehe..
yamapi-dear is soooooooooooooooo

!!!!!!!!!!!!!!!!!!!
oh gosh~
lol~!